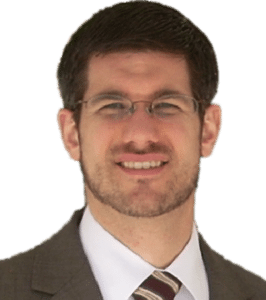 Pastor Joel E. Henderson graduated from Pensacola Christian College in Florida in 2002. After he travelled with a men's quartet representing PCC for two years, he was called to be the Youth Pastor at Trinity Gospel Church and served as such for three years. Joel and his wife Christine were married in August of 2002 and now have four daughters and one son. In March of 2006 he became the Pastor of TGC.
While in High School the Lord gave him a burden for souls and God began molding him for the ministry. One of his life verses became 1 Peter 4:11 "If any man speak, let him speak as the oracles of God; if any man minister, let him do it as of the ability which God giveth: that God in all things may be glorified through Jesus Christ, to whom be praise and dominion for ever and ever. Amen." Joel's purpose is to bring glory to God by speaking His Word and ministering to those God brings to him. His desire is to lead Trinity Gospel Church in bringing praise to God by following after Jesus.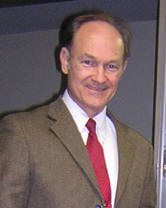 Pastor Philip J. Lesko graduated from Grace Theological Seminary in 1974. After serving as a missionary to the Navajo Indians for ten years in New Mexico, he and his family moved to Williamsport to pastor Trinity Gospel Church.
Throughout his ministry, Pastor Phil has practiced his life verse, Titus 2:1, "But speak thou the things which become sound doctrine." He has done this not only in his preaching but also in his printing of gospel literature. He has demonstrated a love for the Word of God and good gospel music. His main challenge for his congregation could be summed up in the church motto he coined himself, "Following Jesus Together."
As of March 8, 2006, Pastor Phil was given the title of Pastor Emeritus while passing on the pastoral responsibilities of Trinity Gospel Church to his son-in-law, Joel Henderson. Although he is now the director of Bible Mission to Native Americans, a correspondence ministry reaching American Indians, he is still very active in our church teaching Sunday School and leading Bible Studies regularly.